Note: Subscriptions are set for a minimum of two subscription charges before you are able to cancel. After your second charge, you may cancel at any time without incurring cancellation fees.
In order to cancel your subscription after your second subscription charge, you will first need to log in to your Account and click the Manage Subscriptions tab. Here you will then click the Active Subscription that you would like to cancel or modify, then Select Cancel, as seen below.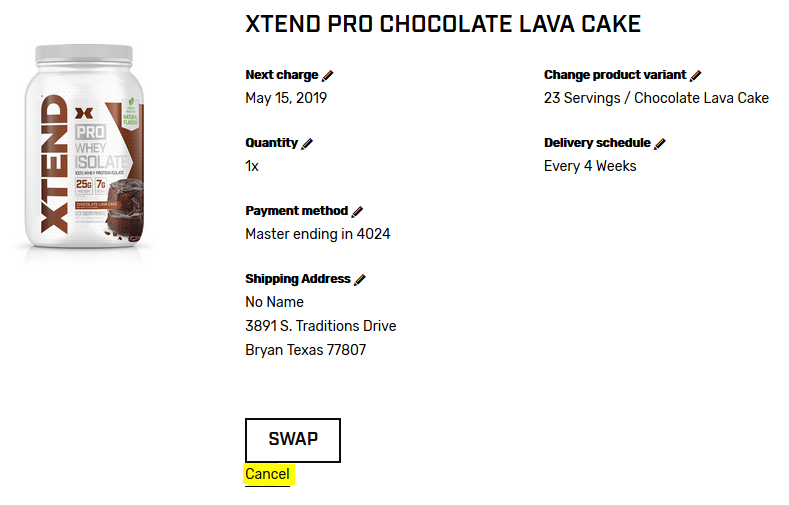 Do note that by canceling your subscription, you are only canceling future renewals and not pending subscription shipments.